Is there a more special occasion than a home-cooked holiday feast? We think not. So we'd like to encourage you to look at holiday grilling as the celebration it is. Pick elegant foods to cook on your pellet grill before you put them at the center of your holiday table. Thanks to Peter Jautaikis, whose The Wood Pellet Smoker & Grill Cookbook inspired us, we propose:
Hickory New York Strip Roast for the main event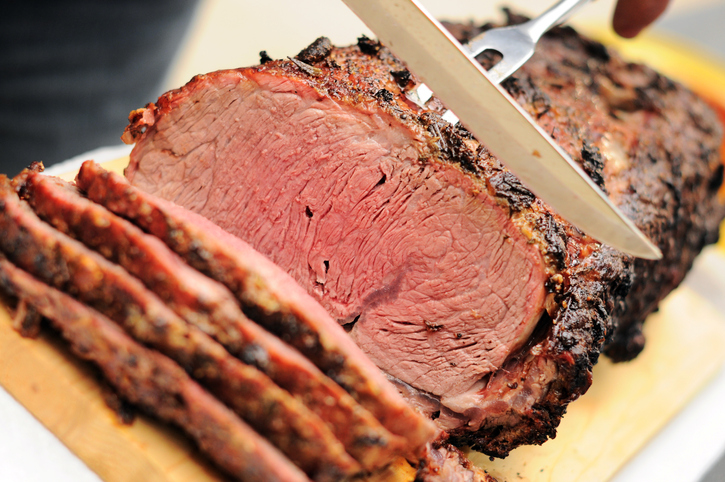 A NY strip steak is always a good call for the meat lover; it says 'steakhouse' and that means quality. Now picture serving thick NY strips cut right from the roast which has been smoked over hickory pellets after being rubbed with garlic and the prime rib spice mix of your choosing. The flavor is luxe, the meat is a treat. Consult your butcher to order the right size for your holiday gathering, and plan for time to marinate, smoke, and rest the meat. Something this special is worth the effort.
Now that you've gone all festive for the main dish, let's move on to starters and sides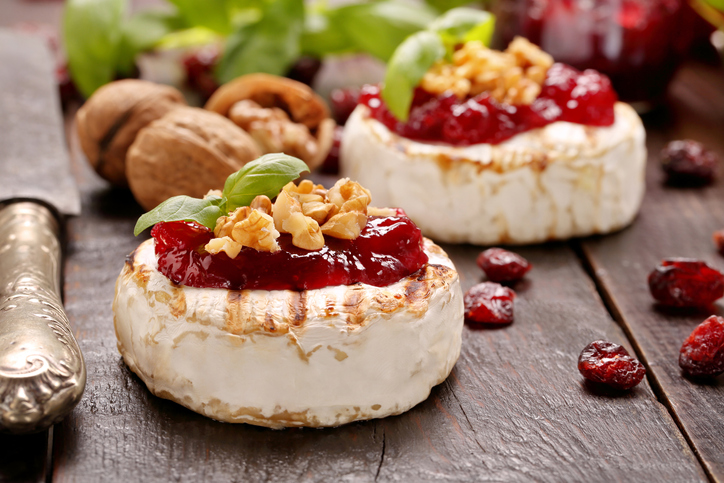 This grilled Brie with cranberries looks seasonal and tastes very rich and indulgent, too. We recommend you spread it on grilled bread slices.
Finally, for a perfect starch to accompany that fancy NY strip roast, take scalloped potatoes to a whole new level with perhaps the ultimate luxury ingredient: the truffle.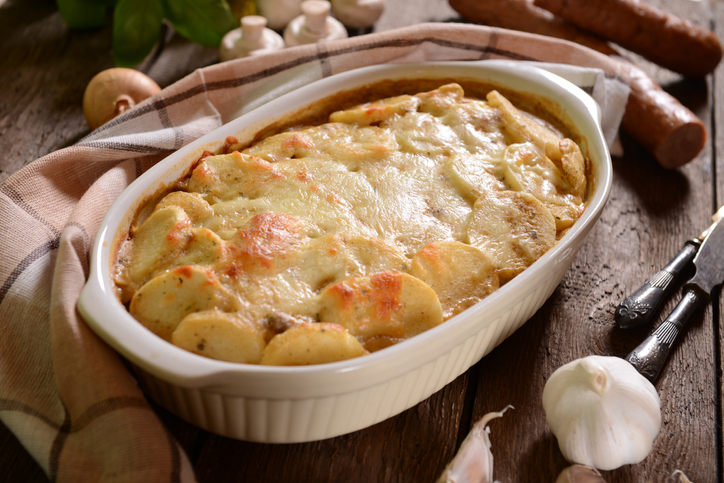 Add earthy truffle flavor to your favorite scalloped/au gratin potato recipe with a dash of white truffle oil, which is available at many groceries and specialty food stores this time of year. Or, choose a cheese that includes truffles, and grate into the cream sauce. Get even more savory by layering mushrooms into the baking pan. If you want to skip the improv and have all those ingredients mapped out in one easy yet fabulous recipe, try Chef John's Truffled Potato Gratin from Allrecipes.
We wish you and yours all the joy of feasting this holiday season.