In the first post of this 2-part series, read more about the Luckharts' feelings on competing and on enjoying winning BBQ at home. Griller's Gold is proud to sponsor the Nuthatch Hill BBQ Co. team.
Smoke flavor requires a deft touch. Jennifer Luckhart, of the Nuthatch Hill BBQ Co. team, says, "Balance the meat, what it absorbs, with the wood. Chicken is on for a shorter amount of time since it's a lighter meat that absorbs faster. Pork has to get a bark built on it" (a crust that results from a combination of caramelization and smoke, not too thin but not too tough and charred, either). "Each meat is different in how it absorbs smoke and how the smoke ring appears."
In competition, smoke flavor gets judged, as does the look of the smoked meat.
"Smoke rings are very important in competition – judges like the appearance, but not intense smoke flavor that overpowers the meat. You don't want it to taste like you're chewing a piece of wood!"
While smoke flavor is unmistakable and irresistible, subtlety counts. "We kind of became BBQ snobs and didn't go out to eat for BBQ because we find much of it over-smoked." (Jennifer notes that excess smoke flavor takes meat to a bitter place.)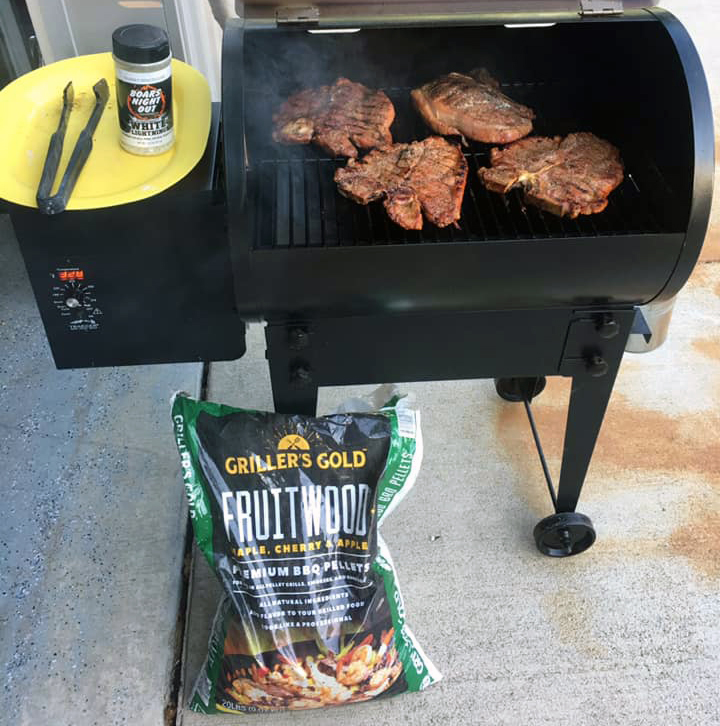 Jennifer says that her husband-and-wife team appreciates distinct flavors from different blends. They like the range of flavors of the Griller's Gold Premium BBQ Pellets line, and particularly appreciate the blends of wood types. "Fruitwoods are mixed and give nice color to the smoke ring. You don't have to dedicate your flavoring just one type of wood."
"Wood pellets make the process easier. We look for a pellet that's a clean, long-lasting burn," Jennifer says
"Start with the right wood pellets and the right meat and you can end up with a fabulous product." (Read about selecting the right cuts and the right wood varieties here.)

A flavor-based BBQ business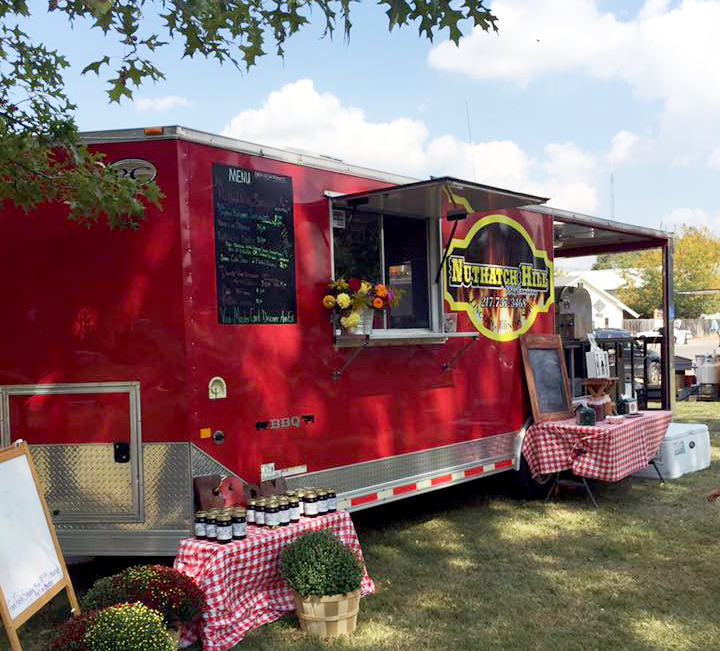 Jennifer says, "We've had some wins and accolades that helped us open our business. We made our own BBQ sauce and seasonings because we couldn't find exactly what we wanted. We turned it into a legit business rather than a hobby. We also do catering, and have a food truck, and sell sauces and seasonings at grocery stores." (The Nuthatch Hill team has a stand at the 2019 Illinois State Fair, running August 8-18.)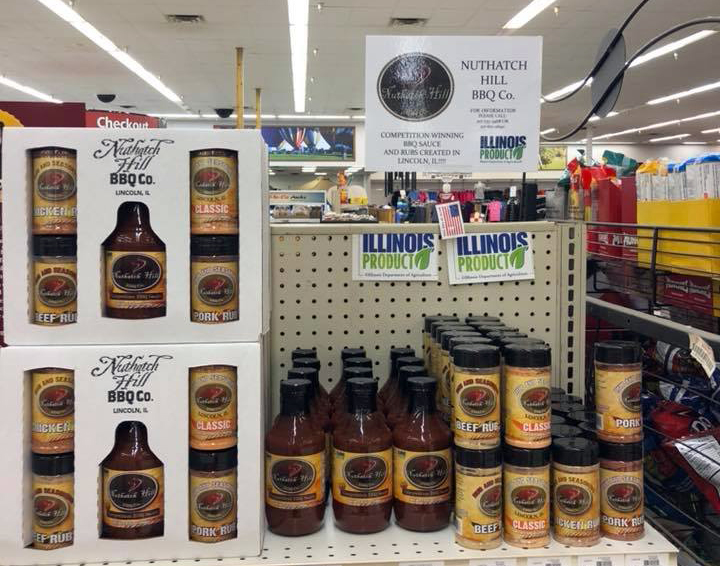 As a competitive team, the Luckharts have placed in a number of KCBS-sanctioned competitions. Their product line evolved from their competition experience. "Nuthatch Hill BBQ Co. sauce is our competition sauce. It caramelizes nicely, it's good for multi-meats, it mixes in well with pulled pork, or on top, it sticks nicely to ribs." Just in 2019, Nuthatch Hill products have won recognition in both National BBQ Assoc. (NBBQA) and National BBQ News rankings.
But the biggest win is within the Luckhart family, with two daughters, aged 10 and 11. Jennifer says, "I'm excited that our girls have embraced our hobby, and the business side, at a young age. They've learned cooking skills and business skills. They've used Nuthatch Hill BBQ Co. in 4H projects. They're little entrepreneurs in their own right."