You pay attention to the food you grill. So set the mood for a special outdoor dining experience every time you set the table. And surround your patio or deck with color and light. When you pick your outdoor tableware and other accessories, keep both functionality and visual appeal in mind. Plan thoughtfully, enjoy your creativity, present your grilled creations in style—and you might never use Styrofoam cups again.
PLATES, CUPS, FORKS AND KNIVES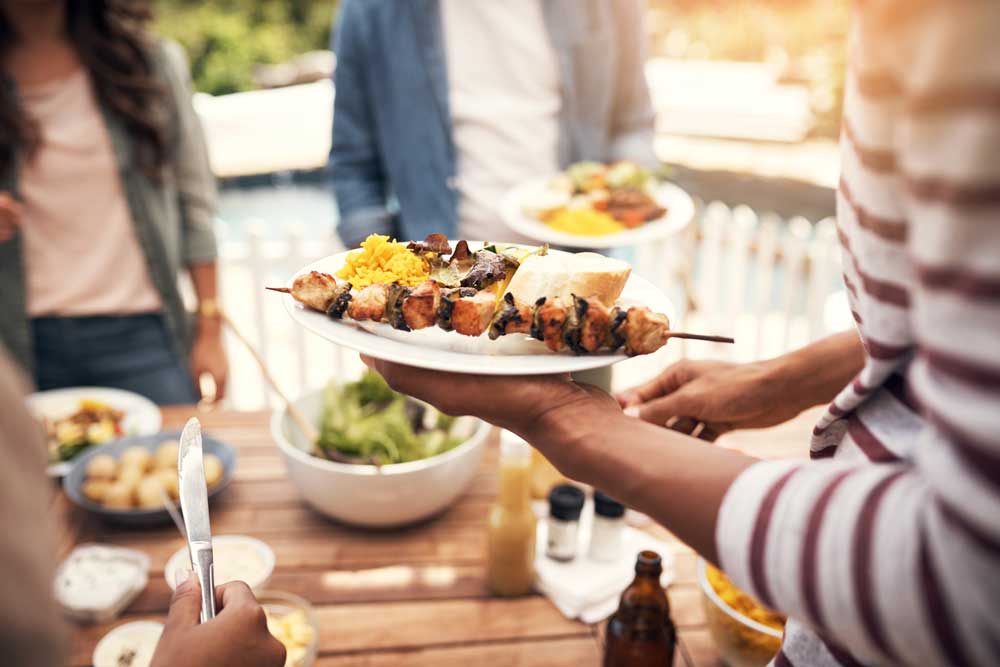 Whatever you're eating outdoors, these are the essentials. We recommend that you choose tableware that's 1. Unbreakable and 2. Reusable. While the initial cost for sturdy, colorful, dishwasher-safe plastic plates and drinkware might be higher than the cost of a package of disposables, you break even after just a few uses. Bamboo plates also offer a natural, reusable and outright handsome choice for your table—explaining their increasing availability at affordable prices. Either option is more eco-friendly than paper or styrofoam—respecting the great outdoors where you enjoy grilling and dining.
Note that many of the less expensive bamboo, wheat straw and palm fiber plates are biodegradable and compostable, but not reusable. Check for cleaning instructions before finalizing the purchase.
And having a range of designs is just plain prettier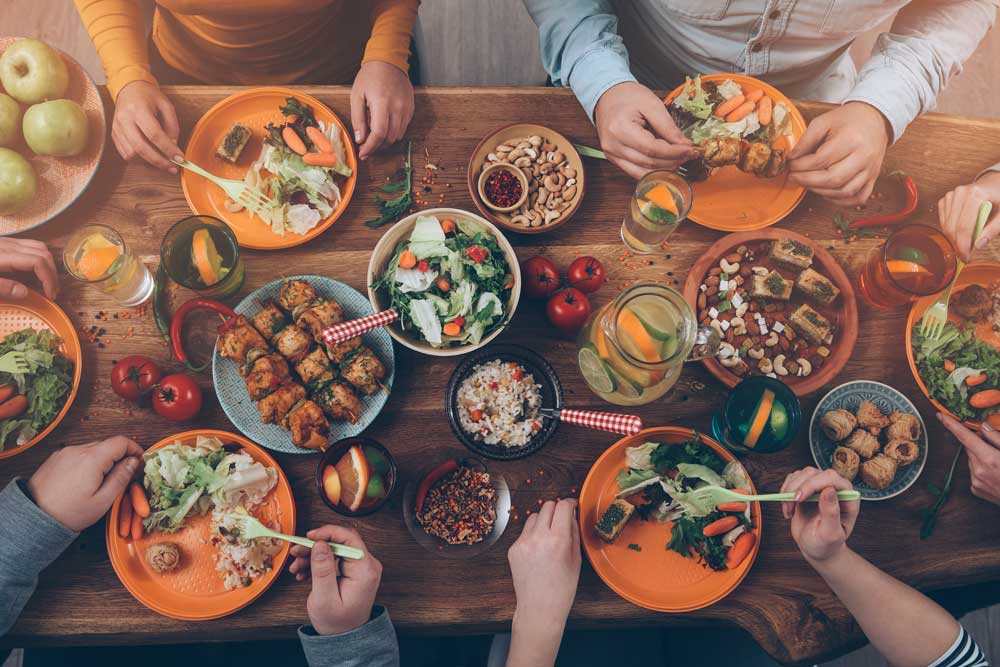 Choose plates and cups that look great in and outside your home and demonstrate your good taste. As for flatware, you can find reusable, affordable forks and knives in either durable plastic or stainless steel or even bamboo. You can go high end or shop the big boxes, but the dollar store is also a treasure chest of choices.
When it comes to putting reusables in dishwashers, it's good to make a few notes:
Plastic does better on the top rack.
Any drinkware (plastic or glass) that has printed designs or lettering is safest in the sink.
PLATTERS AND SALAD BOWLS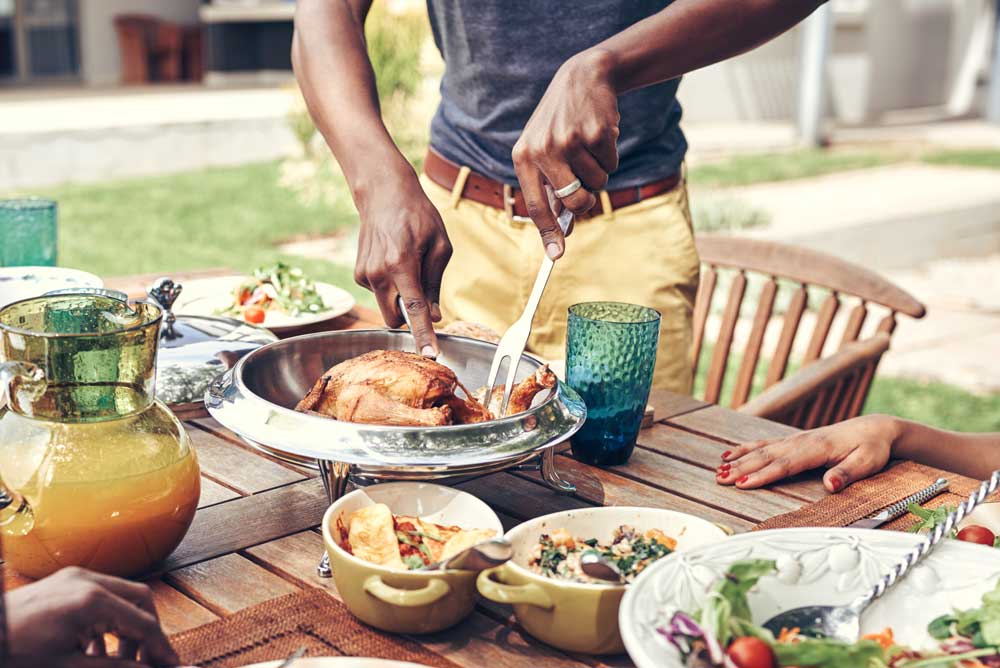 Handsome, good-enough-for-the-holidays metal serving platters make lots of sense outdoors. They're unbreakable. And they're great for bringing meat out to the grill. Cutting boards also do double-duty for food prep and carrying between kitchen, grill and table. They all clean up with ease, but remember to give a quick wash to anything that's transported raw meat before using it again. Metal and plastic salad bowls seem made for outdoor dining. Plastic tongs and salad servers offer convenience.
Napkins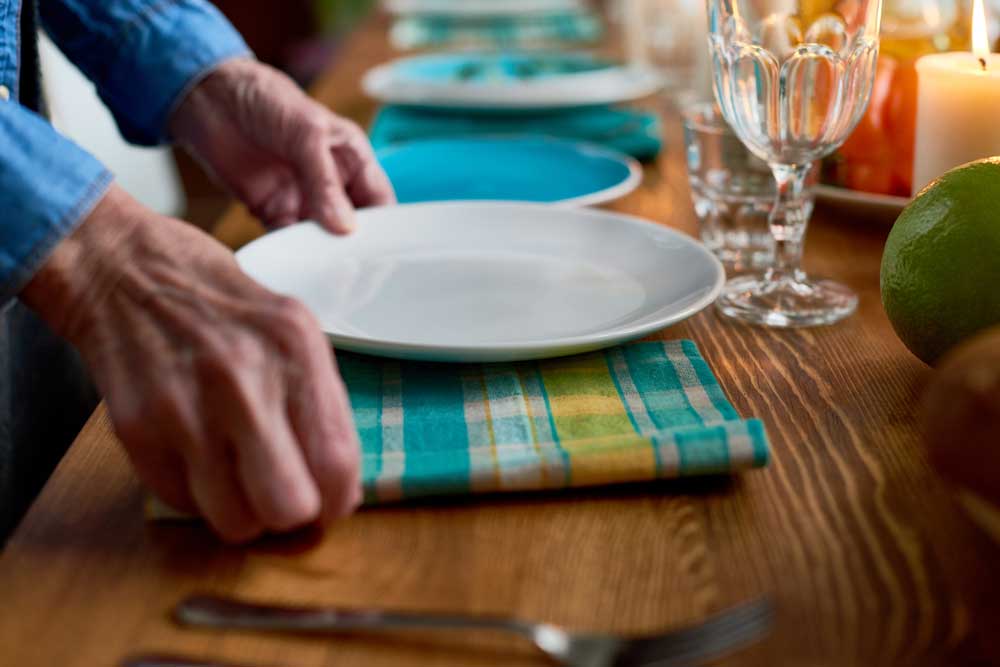 BBQ lovers who want to opt for sustainability can thoughtfully choose their napkins for outdoor dining. Pick darker colors and prints that can stand up to a few stains. And don't expect them to look absolutely perfect.
DECORATIVE ACCESSORIES FOR YOUR BACKYARD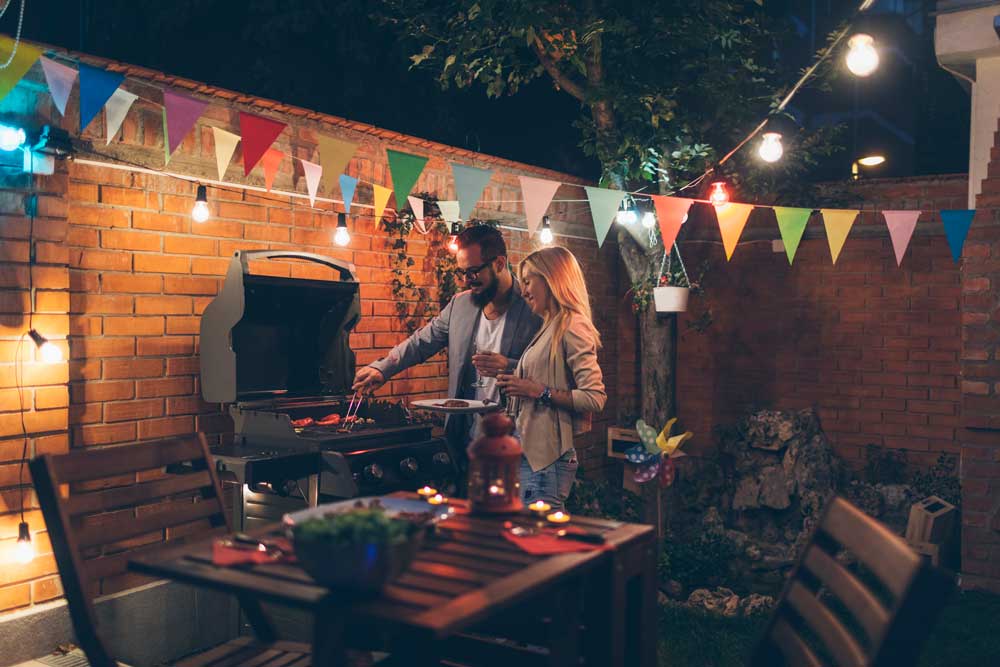 Outdoor lighting does brilliant things to create atmosphere and polish. Many stores have an array of fun decorative light strands and lanterns.
Finally, let your garden be part of the décor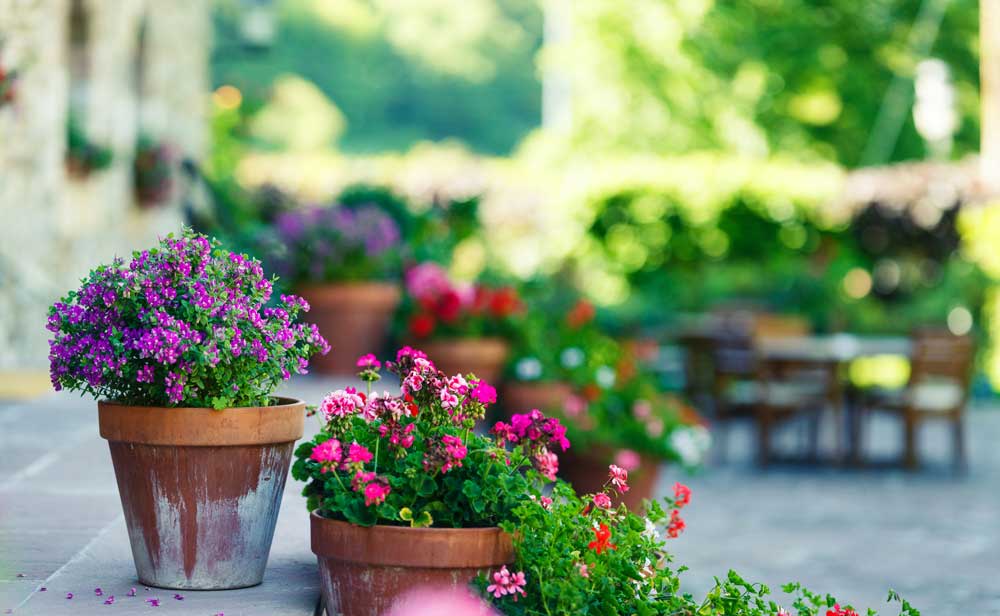 Move bright clay or plastic containers full of colorful plants to the corners of your patio and deck. Have fun coordinating your tableware and serving pieces with the flowers that bloom around your yard, too!
For more inspiration, read about outdoor furniture and seating in this recent post. Bon appetit!
*Shopping for special, memorable wedding gifts? Buy an upscale metal serving platter or salad bowl that will become an heirloom, or put together a complete set of outdoor tableware for the happy couple. Everyone deserves to enjoy beautiful outdoor dining, summer after summer.