Take over cooking and take it outdoors. It's better than brunch! Celebrate Mom by letting her put her feet up and enjoy your culinary creations. These outdoor dishes deliver intense flavor in every bite. Make sure to make dessert, too — fresh off the grill.
Oysters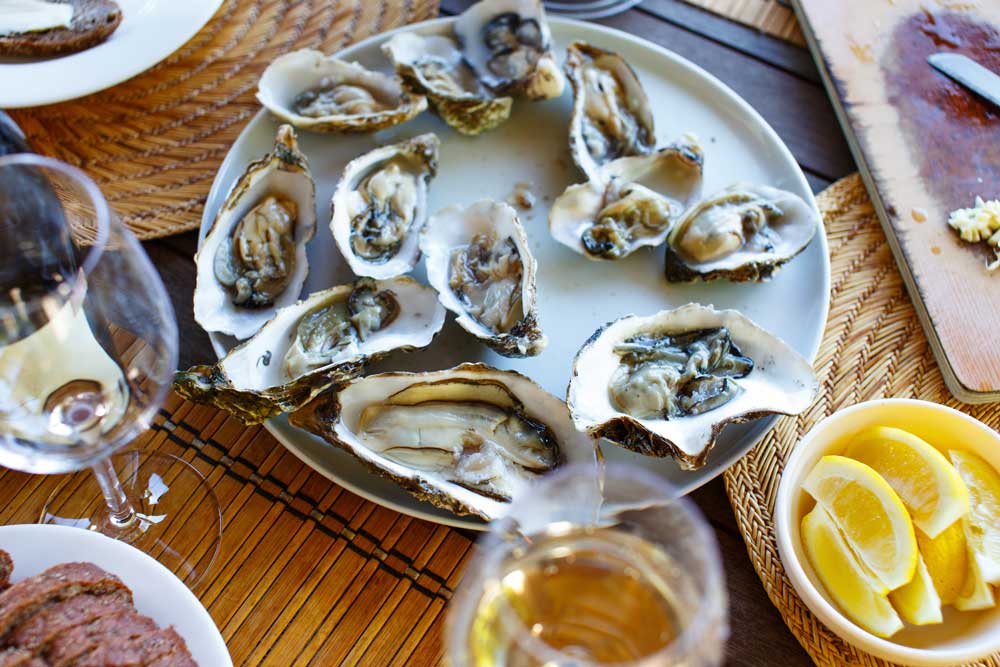 For a luxurious, indulgent starter, it's hard to beat grilled oysters. They offer enough splurgy satisfaction to stand on their own, slurped right out of the shell. A glass of sparkling wine matches up nicely — and it's festive, too.
Chinese-style ribs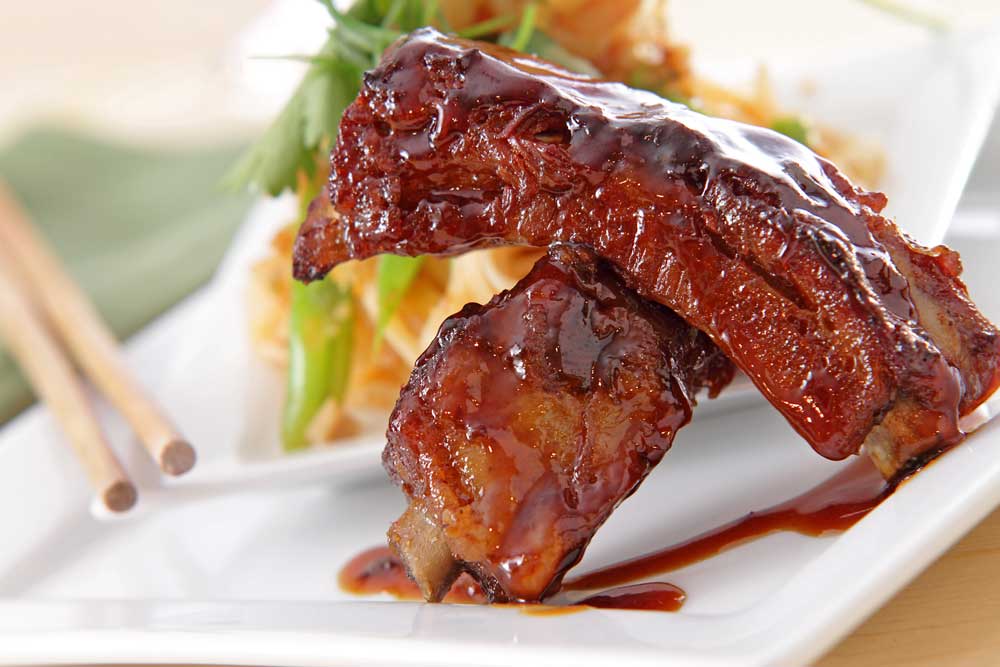 Next up, make Mom a main dish treat. Do baby back ribs with a Chinese spin — including savory hoisin sauce, complex five-spice powder, salty soy sauce and sweet honey.
Baby back ribs fit easily into your hand and pack a lot of meat onto smaller bones. Adjust cooking time and marinade quantity if you decide on larger pork ribs.
Deliciously compatible side dishes are rice and Asian-style vegetables. Try the Asian grilled cabbage recipe here. Or do up your own salad with Asian notes like water chestnuts, pea pods, mushrooms, green onions and a sesame oil dressing. For Mom's beverage, sweeter wines like crisp Riesling and charming Moscato complement Asian flavors.
Grilled pound cake with grilled peaches and cream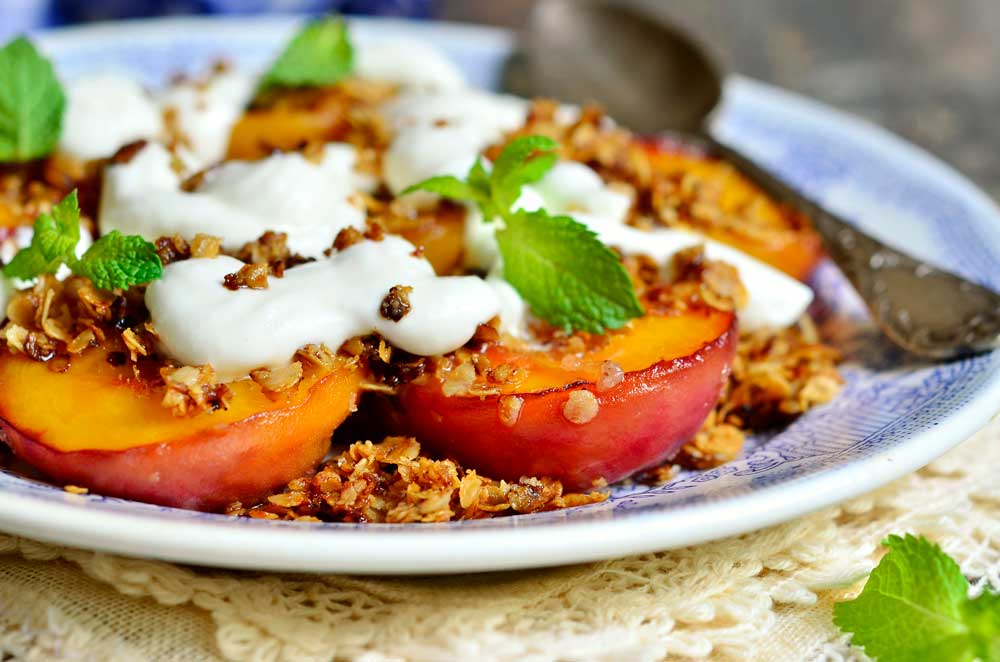 This grilled lemon pound cake is sure to please. You can bake the lemony pound cake yourself before grilling. Or skip that step and buy a store-bought version; you'll bypass the extra-credit points for baking from scratch but you won't be sacrificing the sweet satisfaction. Top it with grilled peaches for a gorgeous finish to your Mother's Day cookout.

It's a menu to make Mom proud.