The best BBQ gifts take many forms—high-tech or homemade, sophisticated or simple. What they have in common is the ability to make a really delicious difference for the griller in your life. This holiday season, share the joy of BBQ with attitude.
Neatness counts: grill griddles, baskets and mats
The proficient griller knows all about the problem of food falling between the grates. You can buy several nifty, extremely helpful items to deal with this in style. One choice that's a sure thing to get the job done right: stainless steel or non-stick grill baskets, griddles, and fry pans. They're perforated to let smoke go up and drippings go down. But those holes are small enough to keep the food where it belongs—on the cooking surface. Many of the best quality grill griddles come from top cookware brands. Check out the selection from cookware and kitchen experts Williams Sonoma.
Or you can keep it clean with a simple but high-tech solution. Reusable, lifetime-guaranteed, and heat-resistant to 500 degrees, PTFE-fiberglass coated Grillaholics grill mats are a cost-effective way to cook without food sticking or slipping off the grill surface. The highly-rated mats can be cut to size and they're dishwasher-safe.
Spice it up: a gift box of BBQ rubs and blends
A custom barbecue spice gift set makes an impression for any occasion. Get the freshest spices and special blends from the culinary pros at The Spice House. Order from this 60+-year-old family-owned business that's been featured on Food Network and in numerous publications; they collaborate with serious chefs and ship nationally.
Note these BBQ-friendly flavors and consider them for your custom set.
Caribbean jerk is a favorite form of outdoor cooking, and the Jamaican Jerk Seasoning blend features the flavor fundamentals, allspice and chile pepper.
The Brisket of Love BBQ rub is made to deliver sweet, tangy, slightly peppery slow-cooked smoked brisket.
Bavarian Seasoning doesn't say 'Barbecue' in its name but The Spice House puts it in the category and recommends its rich, traditional sage-and-mustard flavors for slow-roasted meats and poultry.
Get sauced: BBQ brews for the home chef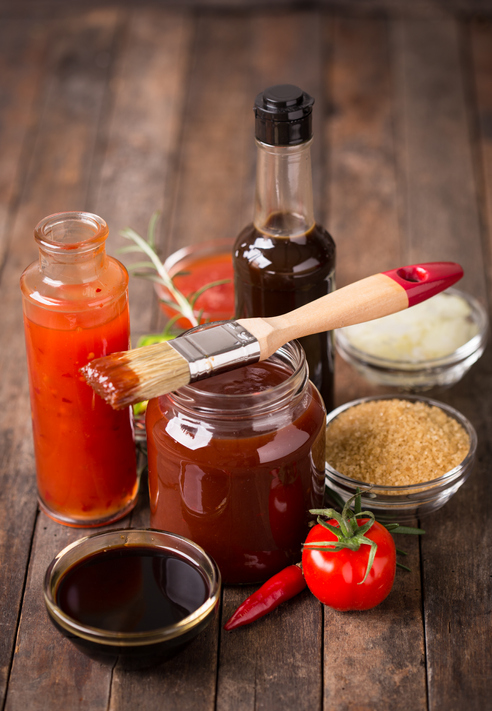 Southern Living magazine's BBQ sauce recipe feature offers up an All-American range of test kitchen-proven traditional recipes for the home cook. The editors say they're good enough for gifts, and we absolutely believe them. Check out recipes from Alabama, South Carolina, Kansas City, Texas and more. Make a big batch, find some attractive jars or bottles, print up personalized labels–and be sure to keep some for yourself.
Get more gift-giving inspiration in our Bluetooth BBQ thermometer article. And don't forget the season's easiest gift idea: a pellet grilling starter set with a smoker tube and a bag of Griller's Gold Premium BBQ Pellets.
BACK TO BLOG