When you're throwing a barbecue, it's about more than just food. It's a vibe. And a time to dine under the stars. And a shared energy. Barbecue is a story that needs a great soundtrack. Here's some music that has just the right attitude for barbecue. We'll start with geography that links food and music.
Blues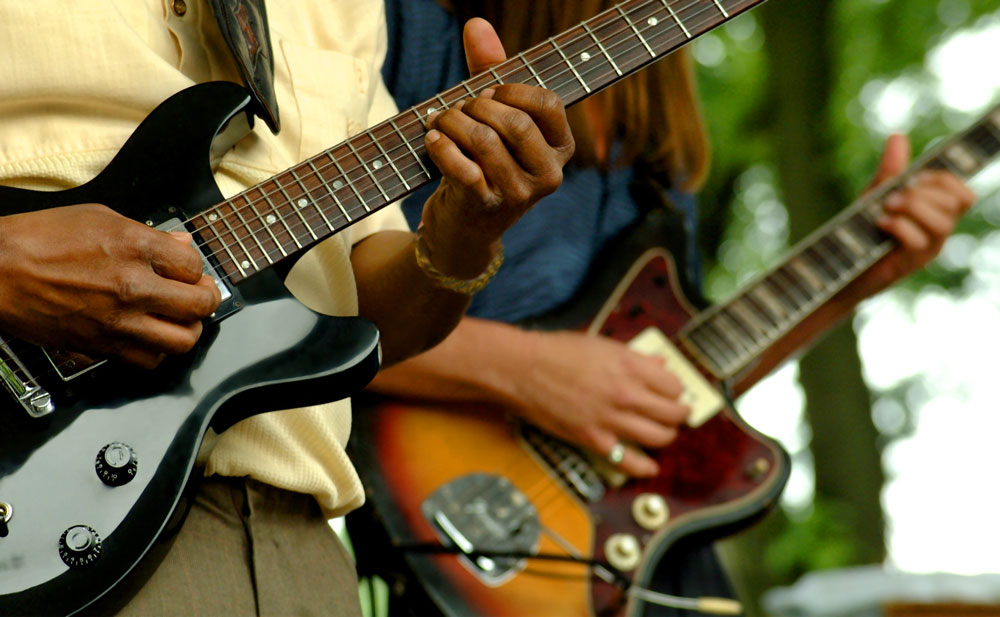 The American South embraced and elevated barbecue – and gave rise to blues. Traditional blues draws from the work songs and spirituals of African Americans in the rural South, especially Texas, Louisiana and the Mississippi Delta. It was typically played by "roaming solo musicians on acoustic guitar, piano or harmonica at weekend parties, picnics and juke joints…."
Early 20th century dance band leader W.C. Handy helped a national audience discover the Southern music, and migrations north between the World Wars spread the sound to Memphis, Chicago, Detroit and beyond. "Muddy Waters, who had lived and worked on a Mississippi plantation before riding the rails to Chicago in 1943, swapped acoustic guitars for electric ones and filled out their sound with drums, harmonica, and standup bass. This gave rise to an electrified blues sound with a stirring beat that drove people onto the dance floor and pointed the way to rhythm and blues and rock and roll." Major rock bands hit the charts with blues covers and adaptations, led by the likes of the iconic Rolling Stones and Led Zeppelin.
In honor of the adopted hometown of the inimitable Muddy Waters, read Meathead Goldwyn's tasty article about Chicago-style barbecue. Thanks to PBS for blues history quoted here. Read about the roots of American BBQ in our favorite Griller's Gold BBQ History piece.

Reggae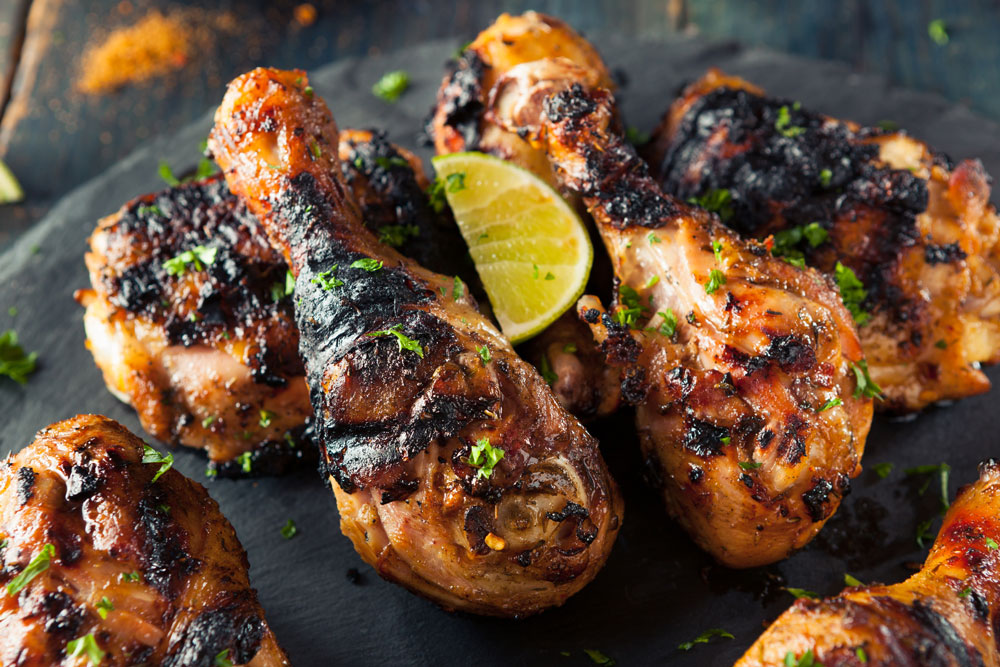 Jamaican jerk is a great form of barbecue. Reggae, the musical voice of Jamaica, suits summer nights and outdoor festivities just fine. Here's good reading about reggae great Bob Marley, who helped this Caribbean sound go global and changed pop music forever. And listen to some reggae while enjoying this classic jerk chicken recipe for your wood pellet grill. Ya, mon!
While other musical genres might not be directly tied to barbecue's roots, they play well all summer long and complement your cooking. Use these cues to build your playlist with some new choices on top of your old favorites, or check out what Spotify and Pandora have to offer.
Southern rock
Country & western
Roots
Soul
Doo-wop
Motown
60s beach party
Elvis
And finally, looking at lyrics instead of genres, search for songs with 'summer' or 'smoke' in the titles. (Here are some hints: Smoke Gets in Your Eyes, Smoke on the Water… You get the idea!)