Planning a big BBQ? Give yourself time to work through all the necessary steps. A systematic approach will free you up to enjoy good food, drink, and company on the day of the event.
Checklist items fall into two buckets: Food and drink. And everything else.
FOOD & DRINK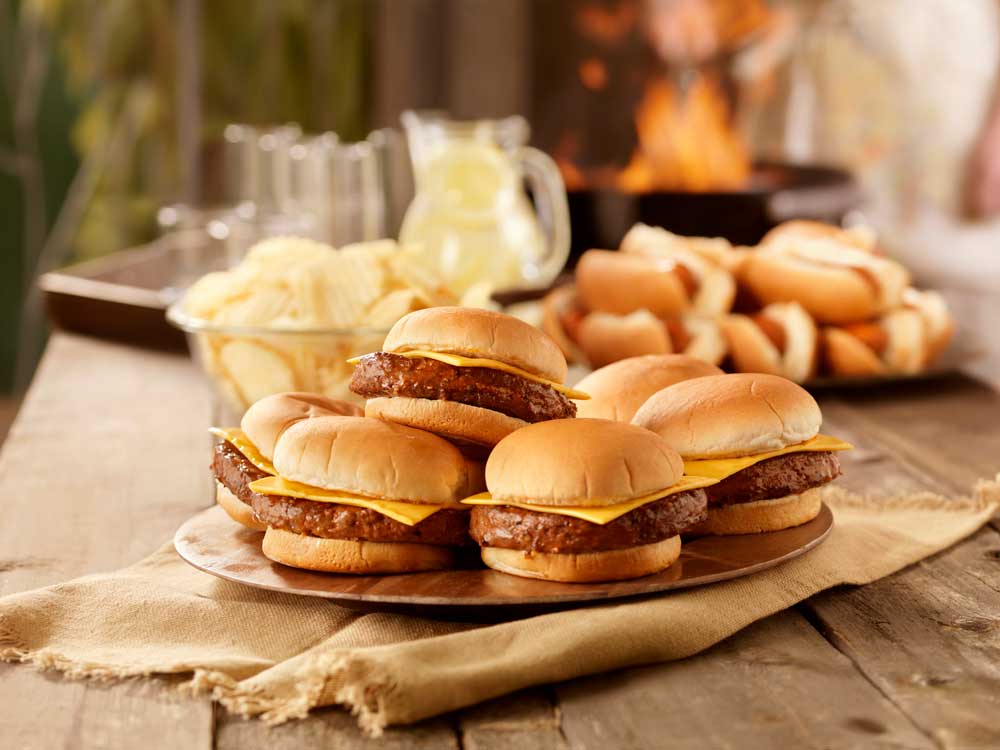 Pick your menu. And go! You're going to need ingredients, and a schedule for putting it all together and serving it up right.
Meats, mains and sides—So you're making a favorite recipe that serves 6 to 8. And your invitation list may be several times as many hungry guests. For big BBQ menu planning, calculate the number of servings needed and multiply every ingredient in the recipe accordingly.
Put specific quantities on your shopping list for every. Single. Item.
Condiments and buns for hamburgers and hot dogs—The bigger the event, the more likely you're going to opt for burgers and sausages to serve the crowd.
The essentials: Ketchup, mustard, relish, pickles, salsa, chopped or sliced onions
Cheese slices
Buns! Go for uniformity or offer both whole wheat and white buns
Sauces—If homemade BBQ sauce is your thing, prepare several days in advance.
Rubs—Have correct quantity available and time for rub to make its magic.
Dessert—Serve up sweets that won't melt or go bad in the heat.
Cakes and pies hold up well on the outdoor dining table
Goodies with chocolate need to be placed in their container on a platter of ice to avoid casualties
Beverages—Stock up on adult beverages and non-alcoholic quenchers.
Beer, cider, and wine are the basics
Non-alcoholic beverages can range from sparkling water to homemade lemonade to artisan root beers
And there's always a thirst for the old-school soda standards in either big 2-liter bottles (cost-effective) or cases (convenient)
EVERYTHING ELSE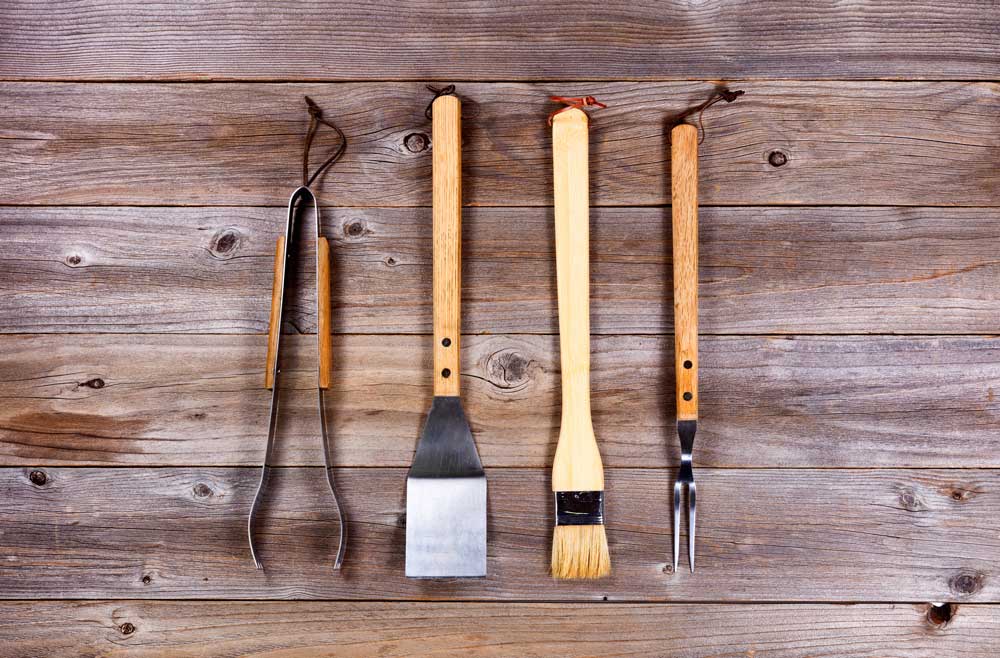 Grill gear—Check your gear the weekend before the event to make sure all the essentials are in good shape.
Tongs, fork, spatula, meat claws, a bristle brush for basting, a grill/oven mitt, apron, instant-read meat thermometer, a wire brush for cleaning the grill grate
Coolers and ice—You want your drinks cold to wash down all that hot grilled goodness.
Distribute coolers around the space, with a focus on the bar station
Table settings—Make sure you've got quantity to spare. Even for a big crowd, nice reusables can be a cost-effective choice.
Cups for the variety of beverages you're serving
Plates for dining, plus forks, knives and spoons
Napkins in quantities that allow every guest to use several during the course of the party
Serving pieces—Pull the big party-sized pieces out of the cabinet and give them a quick rinse.
Platters, bowls and trays all come in handy at a big BBQ
Jumbo-sized serving spoons, forks, ladles, pie-cutters
Seating —Move indoor chairs out onto the patio or deck. Use every folding lawn chair you've got.
Safety—Invite safety to your event with conspicuously placed bug repellent, citronella candles, and a fire extinguisher. Keep the first aid kit within reach.
Cleaning—Put together multiple trash and recycling receptacles and place in different corners of the party area.
Tunes—Set up your BBQ playlist in advance and make sure to get speakers set up and connected in advance of the first guest's arrival.
And don't forget to bring enough grill fuel! Use Griller's Gold Premium BBQ pellets in a wood pellet grill or with a smoker tube on any type of grill.
For some more detailed thought starters for a big BBQ with attitude, read the Griller's Gold take on: