Get wood pellet flavor at the game even if you're using a portable grill. Moments like this were made for smoker tubes. They're easy, they're budget-friendly, and they bring the taste of smoke where it needs to go.
Tailgate pork chops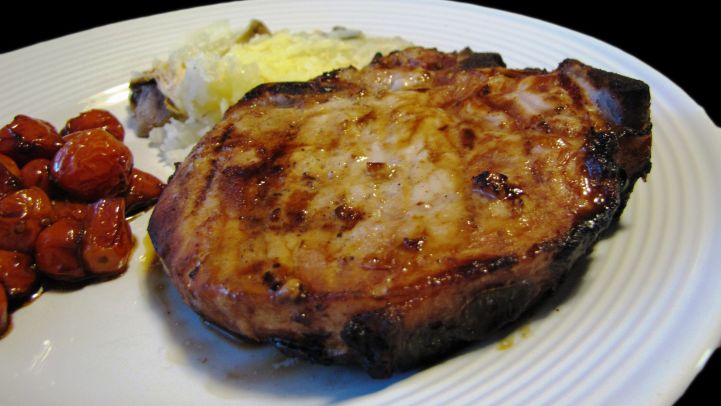 Pork chops cook up on the spot at the tailgate. Hall of Famer coach Mike Ditka's 'Official Tailgater's Grilled Pork Chop' recipe requires a little bit of planning – 24 hours of marinating in orange juice, soy sauce and assorted spices. But once you get to the stadium, it's salt, pepper, and onto the grill. While the recipe doesn't ask for wood fuel, pork chops always get even better with some smoke flavor. Guaranteed.
Grilled vegetable platter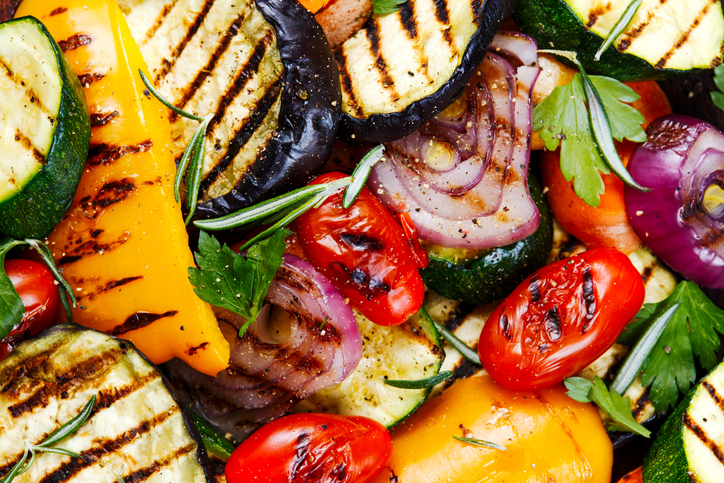 A simple but colorful grilled vegetable platter makes for savory snacking and a side dish for grilled meats. Take your pick of the harvest and marinate on the way to the game with balsamic vinegar, oregano, honey and more, then grill and drizzle the marinade over when you serve.
Guacamole with charred corn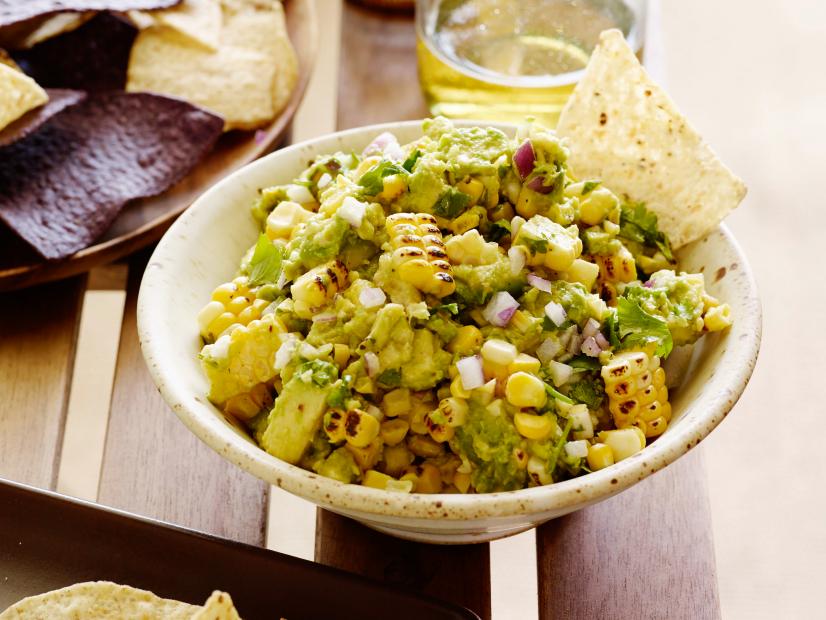 Bobby Flay definitely takes game-day dip to the next level with this chunky, colorful and tasty charred corn guacamole recipe. Grill the corn and mash it up with the avocado and lime juice and serve it up. It's a winner.
Smoky chili chicken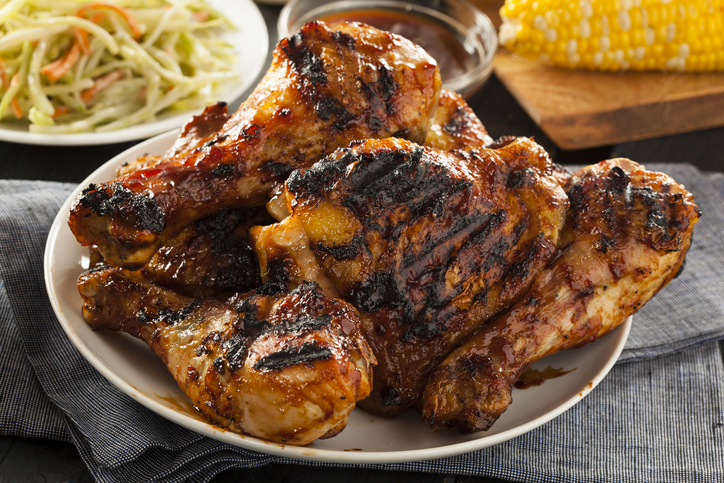 This chili barbecued chicken recipe suggests wood in the grilling fuel. The on-the-bone bird is brushed during cooking with a clear spicy-sour sauce combining cider vinegar, Worcestershire sauce, and three kinds of pepper – chili powder, paprika and red pepper flakes.
Pass the plate and get grilling with attitude this football season. Go, team!