Ah, Monday of a three-day weekend. You've gone hard all weekend, time to chill a bit, maybe do a few chores around the house or vacation home, and get ready to dive back into the workweek. You've got a few guests around still, so let's feed them right – but let's make it a bit more fun and interactive. One of our favorite ways to do that is a burger and sausage bar!
Burgers and sausages on a pellet grill, especially one fueled with Griller's Gold 100% Hardwood Pellets, are especially good. The "kiss" of smoke you get when you cook hot and fast on a pellet grill gives these old faves an extra "something" you just can't get from plain old charcoal or from a gas grill.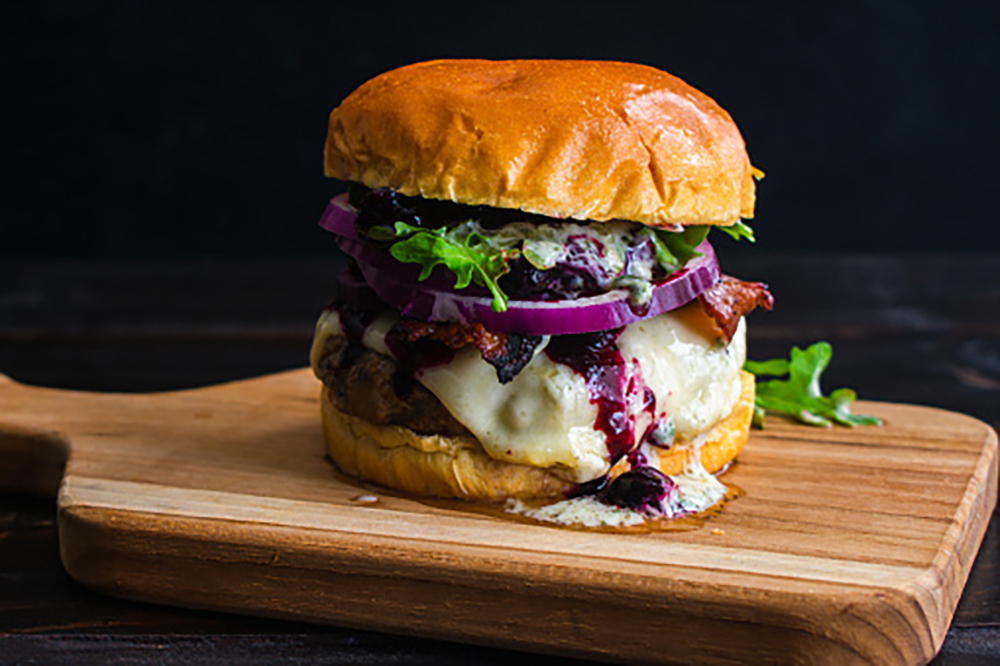 Burger Bar:
A fun way to do this is to let everyone season and create their own burgers. Offer a burger bar with a selection of meat, a variety of seasonings and sauces, shredded/crumbled cheeses, and chopped onions, mushrooms, and peppers as mix-in items. For seasonings, consider ingredients such as garlic and onion powder and herbs like thyme, as well as rubs and commercial blends. Check out this great recipe, Smokehouse Burger.
For sauces … hot sauce, barbecue, steak sauce, soy, etc.. Then let your guests have at it. If you'd like to control portions to make sure your meat supply covers everyone, just make pre-weighed balls of ground meat. In terms of meat, for ground beef, let's face it – fat is flavor – consider 80 or 85% lean ground beef. To make things interesting, you can offer up additional ground meats like chicken breasts, veggie burgers, lamb, bison, turkey, even game like venison if you have it.
For sanitary purposes and to keep things straight, provide vinyl or nitrile food service gloves as well as sheets of foil for each person to put their burger on. Offer up squares of paper that your guest can put their names on to help keep straight whose burger is whose.